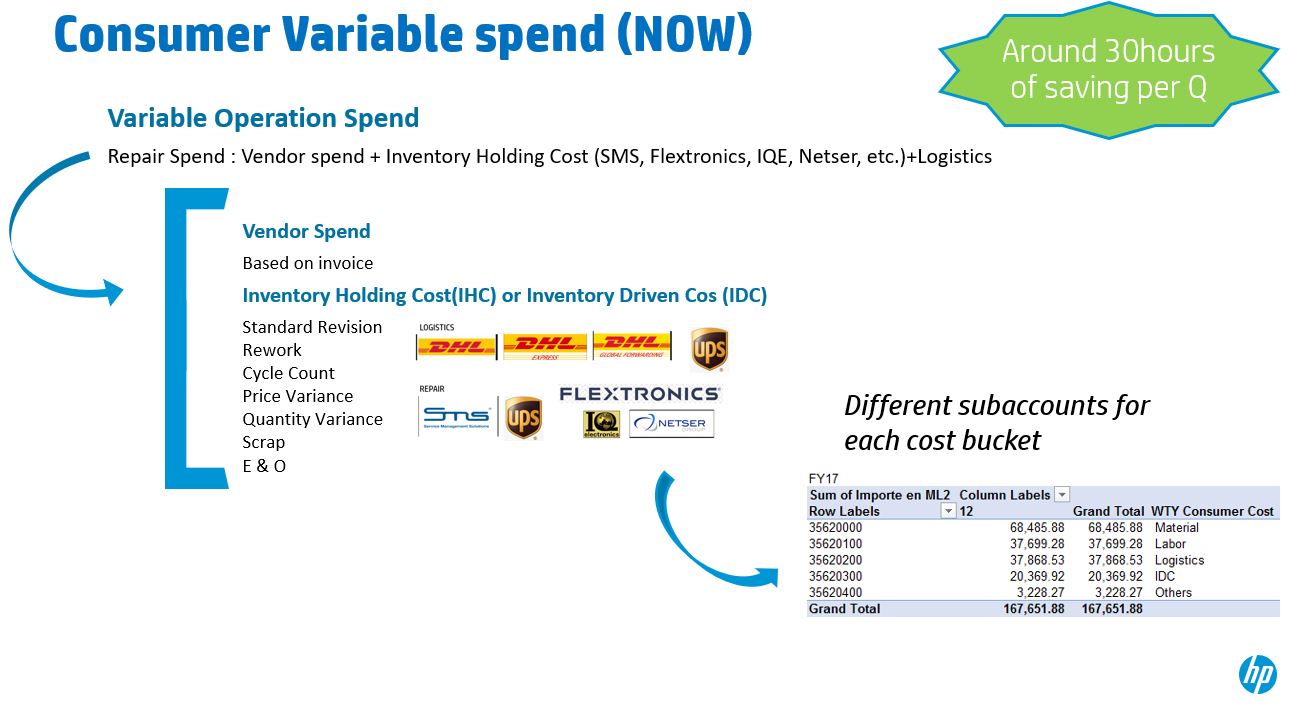 Project information
Category: Process improvement, Data Science
Client: HP
Project date: 2017
GL Subaccounts activation and posting logic update
DMAIC Methodology to implement solution.
Define: More information needed, without investing more time on the reporting and extra effort.
Measure: Data collection (Prebilling from vendor) Process Maps (grouping different billing concepts from Vendor´s information and include all in the same parameters in SAP).
Analyze: How much time does it take to determine all these different cost bucket once you have the SAP Report for each analyst in all LA? If we implement this new posting logic, how much time will take to determine the same? Is this in compliance with HP accounting principles?.
Improve: Touch base with Controllership about using different accounts, fill the IT CR templates for this system improvement, and send it to be approved, change templates, run tests out and inside the system.
Control: Analyze the new report output and determine if it helps and fill the expectations, implement the changes, have them documented, and implement controls to avoid mismatches with official reports.