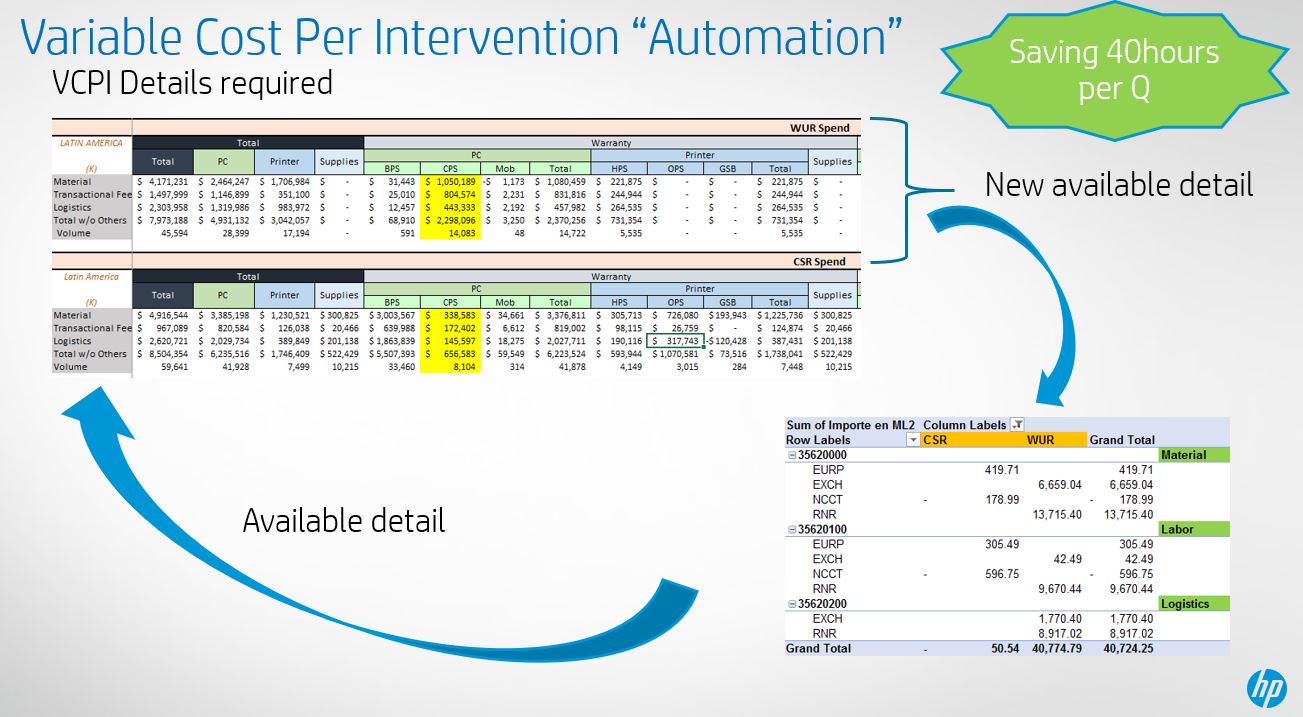 Project information
Category: Process improvement, Data Science
Client: HP
Project date: 2018
VCPI Repair Strategy level Automation
Problem statement: Even when we have divided the consumer cost by cost bucket, VCPI report also needs strategy level information for each PL, and this level of detail must be provided by each analyst a few days after MEC, with dependency of each of them.
Proposal: Given that we already work on this level of detail during the MEC with the information received from Vendors, makes a lot of sense to have that level of detail loaded in the system.
Solution: Build a logic algorithm to determine the repair strategy level of information based on historical records and/or criteria provided by repair vendors, deploy this algorithm on the current cost assignment tool for variable cost per repair accounting and reporting, this solution was implemented for al Latin-American countries.